Brasstown Community Civic Center Facility Rental Information
The Brasstown Community Civic Center strives to fill community needs by providing a fully equipped facility. The facility can be rented for:
Club Meetings
Fund Raisers/Benefits
Business Meetings
Church Functions
Family Reunions
Birthday Parties(bounce houses allowed,inside and out)
Weddings/Receptions
Bridal/Baby Showers
Yard & Estate Sales
Holiday Parties
Memorial Services
Personal and business canning
Community events
Available Rental/Fees:
Large Hall/Gymnasium (includes kitchen)
$5/Hour (min. of 4 hours)
Free personal canning for Brasstown community residents
$50 deposit required on all rentals
Check due at time of rental
Event is added to our calendar when the deposit is received
Cancellations must be made 7 days prior to event date – if not, your deposit will be forfeited.
To book an event print the form below and
call us at (828) 361-3040 to confirm your date(s)
Printable Reservation Agreement Form Here
---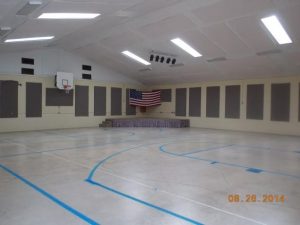 Large Hall/Gymnasium
Can accommodate 850 people with seating for 300. Big enough to hold a bounce house inside. Rectangular tables and padded folding chairs available. Includes the use of the kitchen.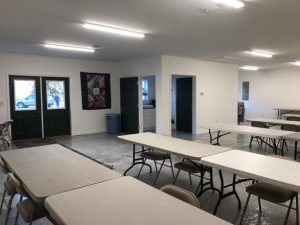 Classroom/Schoolhouse
Set up with tables and chairs, it is ideal for smaller events. It is a great location and opportunity to have several consecutive days or weeks of training. It has its own bathroom and kitchenette – it does not include access to the main building or regular kitchen facilities.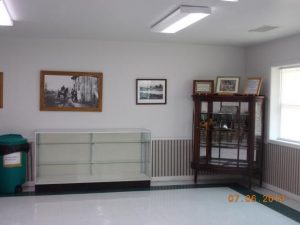 Scroggs Family Museum/Community Room
Our museum houses a special tribute to our community roots and is perfect for smaller groups and meetings. It also provides access to the kitchen. However, because of the delicate nature of the artifacts in the room, special approval is necessary to rent this room.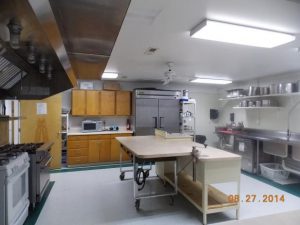 Type 1 Commercial Community Kitchen
Can be used by individuals for canning, preserves and baked goods sold locally in stores or Farmer's Markets. Minimum rental time is 4 hours. The kitchen is still available to Brasstown community residents for free for their personal canning needs.
Please use the kitchen equipment and utensils in a responsible manner and if damage occurs, please notify us and replace items in a timely manner.
A cleaning deposit is required on all rentals. If you leave the facility clean and in good order for the next person, the deposit check will be returned to you promptly.
Rules for use of Brasstown Community Civic Center
Absolutely NO alcoholic beverages allowed on the property
No smoking inside buildings
No permanent alterations shall be made to any painted surfaces
You are expected to provide supervision to assure safety, care, and compliance with rules
If property damage occurs, reimbursement to BCCC will be your responsibility
Scroggs Family Museum/Community Room is to be accessed only with approval
NO ANIMALS ALLOWED IN THE BUILDING
Before Leaving the Building:
Turn off all lights
Securely lock ALL doors
Do not leave food in refrigerators
In winter, leave thermostats set on heat at 64, and in summer on cool at 74
Return keys to lockbox
Return of deposit is dependent on a thorough cleanup and no damage to premises
All deposits and fees are payable with return of Rental Agreement
Keys will be available via a lock box at the Brasstown Community Civic Center. Please call the day prior to your event for your code.
Kitchen Facilities:
The BCCC has a "Type 1 commercial community kitchen".  Our commercial kitchen is available to residents of both Clay and Cherokee counties. We worked with local small farmers and home gardeners to supply a certified commercial kitchen that can be used for their canning and preserving needs in such a way that they may meet the new requirements to sell their product.
This kitchen affords area residents of Clay and Cherokee county an opportunity to supplement their income by creating products such as jams, jellies, preserves and baked goods. The community kitchen also serves to educate those selling home made goods on proper safety and health regulations.
The kitchen facilities are still available to local residents for free for their personal canning needs.
The expense of this kitchen upgrade was totally funded by donations, fundraisers and private grants. Many thanks!