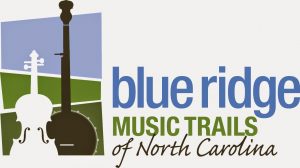 The Brasstown Community Civic Center is proud to be a part of the Blue Ridge Music Trails of North Carolina.
Visit BlueRidgeMusicNC.com to find festivals, concerts, jam sessions, and plenty of singing and dancing to the Traditional Music of Western North Carolina.
Our Summer Concerts are held May through August on the second and fourth Saturdays. Doors open at 6 p.m. and the music starts at 7 p.m.  Admission is $5, children under 12 are free. Hot dog and barbecue sandwich plates, homemade cobbler, ice cream and root beer floats will be available for purchase.
The Brasstown Community Civic Center is located at 255 Settawig Road, just north of the Post Office. The center is a non-profit, and all proceeds from the concerts and facility rentals are for maintenance and upkeep of the building. 
For details, call Clay Logan at 837-3797.