Printable version of the Newsletter
Hello Friends and Welcome to April
Apologies for missing the March Bell – March came in like a lamb for me but quickly started to roar and scratch and was quite frazzled as it went out like a lion or lioness. So ya'll are going to get a lot packed into this little piece. Again, we would like to welcome everyone back and encourage everyone to take part in the many events and activities planned for the upcoming year. In this addition of the Brasstown Bell, you will find information pertaining to several upcoming events sponsored by the Brasstown Community Center as well as other items of interest. We want you to continue to feel safe so please feel free to wear a mask if you choose to any event as well as practice social distancing as much as possible at the event. Also, please be kind and respectful of the decisions and opinions of others.
Painting Socials
We have been having so much FUN with these events. If you check out the Face Book Page, you can find pictures of us joining together having fun and being creative!
There are 3 Painting Socials remaining to be held scheduled with a fee of $15 per person to include painting supplies and refreshment with a limit of 12 people per session.
April 7th Session 3 "Cross" – 6:30pm-8:30pm
May 12th Session 4 "Sunflower" – 6:30pm-8:30pm
June 9th Session 5 "Fireworks Over A Lake" – 6:30pm-8:30pm
Brasstown Fire Department Spotlight

Those who have felt the warmth of a fire and enjoyed its friendly glow understand that fire is not always a devastating blaze. Our ancestors considered fire to be a basic element, the same as air, water, and earth. Long ago, they learned to use fire and to control it. Fire was, perhaps, their first tool.
Most of us are careful with fire. We build fires in the right places, at the right time. We keep a fire at the proper size and put it out before leaving it. Some of us don't, which can result in catastrophic wildfires. Wildfires can do terrible damage. With North Carolina's growing population and wildland urban interface, wildfire risk also grows. You are the best defense against wildfire.
SUMMER CONCERTS ARE BACK! 6pm – May 7th – JUST US
NC Homeowners Assistance Fund (NCHAF)

Established through the American Rescue Plan of 2021, the NC Homeowner Assistance Fund (NCHAF) was created for homeowners in North Carolina to help prevent mortgage delinquencies, defaults, displacements, and foreclosures for eligible homeowners experiencing financial difficulties due to the coronavirus pandemic. If financial hardships related to the pandemic have made paying your mortgage difficult, it is important to know your options to protect your home. Please go to their web site for more information and to see if you are eligible or to register. https://nchaf.gov/ You can also watch the video at https://youtu.be/Ze_MnQBR0RY for more information.
Brasstown Community Center Potluck's Are Back!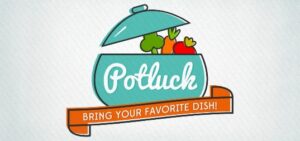 Our first Potluck will begin at 6pm on Tuesday April 19th 
Bring your favorite covered dish and join us.
The Community center will provide drinks and tableware.
The April BCCC Board meeting will be held immediately following at 7pm.
"Active April" from WNC Nonprofit Pathways
Brasstown Community Center, which is a 501 (c) (3) corporation operated and maintained by donations and proceeds from concerts and other fundraisers, utilizes various resources to bring the best to our citizens.

One such agency is WNC Nonprofit Pathways. Nonprofit organizations form the backbone of communities across the mountains of Western North Carolina.
WNCNP assists organization become stronger and sustainable so that they can fulfill their mission.
WNCNP's mission is "Strengthening the organizations that help our Western North Carolina communities succeed."
So, to help strengthen our Brasstown Community I encourage you to check out the Action for Happiness April Calendar! It's a great way to get back in motion!
A Look Forward at 2022
May 1 Poor Man's Dinner, 11-3pm
May 7 Summer Concert – Just Us, 6pm
May 12 Painting Social – Sunflowers, 6:30pm
May 24 Community Potluck, 6pm
June 9 Painting Social – Fireworks, 6:30pm
June 17 Movie on the Lawn, 8:30pm
June 21 Community Potluck, 6pm
June 25 Concert – Carolina Express, 6pm
July 9 Concert – Grizzly & Grizzel & Co, 6pm
July 15 Movie on the Lawn, 8:30pm
July 19 Community Potluck, 6pm
July 23 Concert – Lone Mountain Band, 6pm
Aug 16 Community Potluck, 6pm
Aug 19 Movie on the Lawn and Back to School Bash, 8:30pm
Sep 4 Labor Day Picnic
Sep 20 Community Potluck. 6pm
Oct 18 Community Potluck, 6pm
Nov 15 Thanksgiving Potluck, 6pm
Dec 10 Christmas Craft Fair 9am – 7pm
Dec 31 New Year's Eve Ball

Don't Forget Your Raffle Tickets
$1 each or 6 for $5
Tickets are always on sale at Clay's Corner in Brasstown and Carolina Crafting at 49 Peachtree St. in Murphy.
Tickets will also be available at events where the quilt makes an appearance, including the evening of the drawing which will be during the Thanksgiving Community Potluck Dinner to be held on Tuesday, November 15, 2022.
How Can You Help Support the Brasstown Community Center?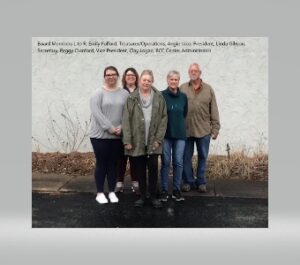 The Brasstown Community Center is a 501C3 charitable organization. All proceeds from donations and fundraisers go towards the Community Center for upkeep, maintenance, and improvements to the facility. Here are several ways that you can help support us so we can keep providing a clean and safe facility for the community.
1) Come to any of our fundraising events throughout the year. Come to a summer bluegrass concert, take a chance on the quilt raffle, participate in any fundraising event throughout the year.
2) Mail a check directly to Brasstown Community Civic Center, PO Box 111, Brasstown, North Carolina 28902.
3) Donate through programs like AmazonSmile. You shop. Amazon Gives! Amazon donates 0.5% of the price of your eligible AmazonSmile purchases to the charitable organization of your choice. AmazonSmile is the same Amazon you know. Same products, same prices, same service. Every item available for purchase on www.amazon.com is also available on AmazonSmile (smile.amazon.com) at the same price. You will see eligible products marked "Eligible for AmazonSmile donation" on their product detail pages.
4) VOLUNTEER – The Brasstown Community Center is always looking for new faces to help with the many projects and events we have going as well as share expertise and knowledge. We are also hoping to start a Volunteer Teen Leadership Team. So, if you have any interest, please let us know we would love to have you.
A local event that may interest you as well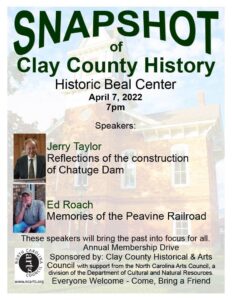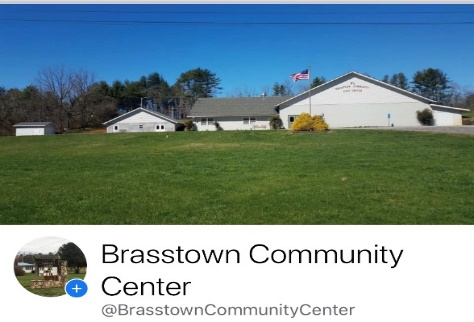 The Brasstown Community Center which is a 501 (c) (3) corporation operated and maintained by donations and proceeds from reservations, fundraisers, concerts, and other events. To Reserve the Brasstown Community Center please follow the instruction on the website at www.brasstowncommunitycenter.org  or call 828-361-3040. You can also go to our Facebook page.
Until Next Month,
Stay Safe, Live, Laugh, Love
and Let's Get Active!!
Angie Jaco,
BCCC Board President