As part of the Brasstown Community Center ongoing fundraising efforts, we will have a Poor Man's Meal on Sunday March 5th, 2023 between 10am-2pm.  Come join us and bring your friends and family!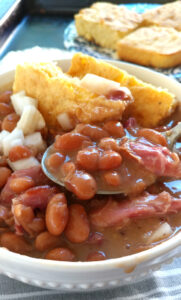 pinto beans and cornbread
potatoes
coleslaw
and a dash of hot sauce for those who like it spicy!
Includes a  soft drink, water, or coffee and  dessert.
All that for $5.00!
 You can't beat that – come join us for an eat-in experience or the take-out option.
Let's come together to share a meal and help support the Brasstown Community Center fundraising efforts at the same time!
If you can't attend, consider making a donation directly by sending a check to Brasstown Community Center, P.O. Box 111, Brasstown, NC 28902. The Brasstown Community Center is a 501-c3 charitable organization.  All proceeds from donations and fundraisers go towards the upkeep, maintenance and improvements to the facility. This year we are planning to install sound dampening panels to the schoolhouse annex building and install an appropriate security system.