Hello everyone!
Just a reminder that Saturday June 24th, Curtis Blackwell and the Dixie Bluegrass Boys will be coming for the first time to the Brasstown Community Center. The members of this band are spread out all over, NC, GA and SC, so let's give them a good reason to be here!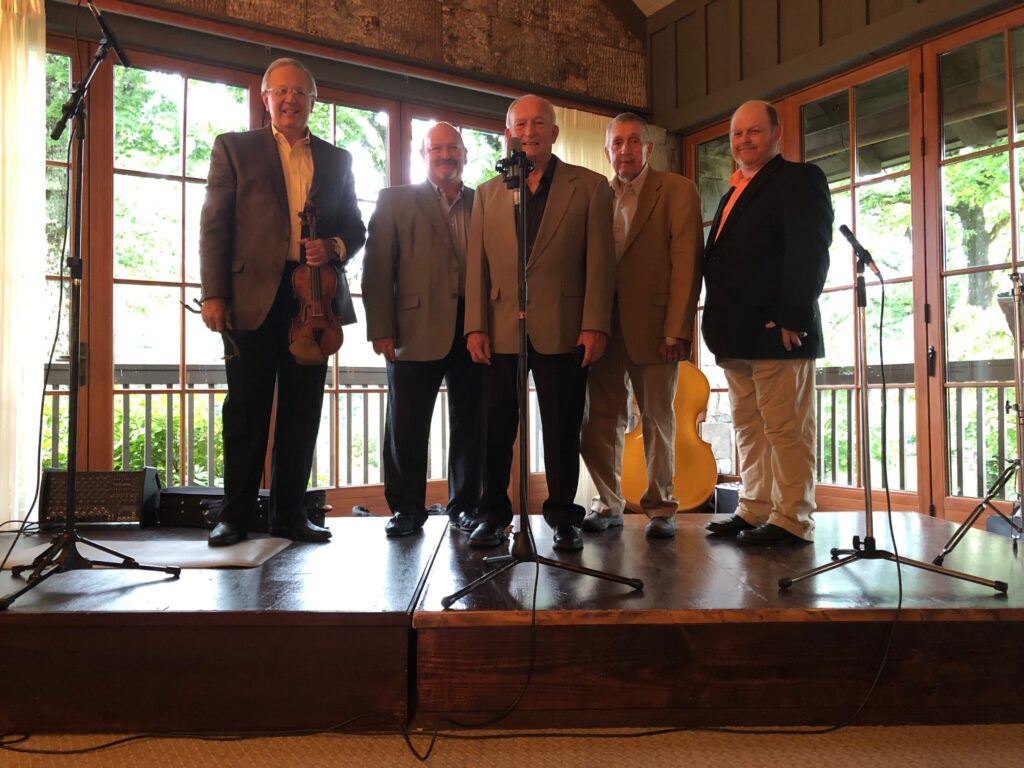 From the hills of north Georgia comes the high lonesome sounds of bluegrass at its finest. Though some of the members have changed through the years Curtis Blackwell remains. He was once a member of Bill Monroe's Bluegrass Boys where he played guitar and sang various parts before becoming the band leader, He is a member of the Bluegrass Hall of Fame and the Atlanta Country and Bluegrass Hall of Honor, and is currently accompanied by two of his sons.
Shane Blackwell has played with a lot of groups throughout his career, Marty Rabon, Sierra Hull, Larry Stephenson and many others. He is currently playing banjo and sings as well. Vic Blackwell plays mandolin and sings too. He has been a part of the group for 20+ years. The newest group member is Zack Cash on bass. He replaces the longtime bass player Sam Cobb who was with the band til 2022. Zack also is a great singer as well.
A special thank you goes out to Murphy Rehabilitation and Nursing, located next to the hospital, for their support in bringing this band to the area!
Located at 255 Settawig Road, doors open at 6 p.m. and the music starts at 7 p.m. Admission is $10, children under 12 are free. Food, drinks, and homemade cobbler will be available for purchase. Concerts are usually held May through August on the second and fourth Saturdays. Call 828-361-3040 or go to www.brasstowncommunitycenter.org.